BLOG ARCHIVE |
Wire Baskets Can Be Capable of More!
Our industrial wire mesh containers can be custom tailored to accommodate your unique needs. Also known as "baskets," Worldwide's wire mesh containers are a trusted staple used by operations around the world. Although they are well-known in the industry, the customizable aspects of this product may be lesser known. However, these small custom details can really up your game and are important to consider! Take a closer look at the categories below to see just how much more you can do with wire mesh containers.

CONTAIN
Starting at the top, let's make sure the contents of your wire baskets remain safe and secure. Easily customize your container with a hinged lid add-on or a fully removable lid – both made from wire mesh.
ORGANIZE
Our baskets are wonderful solutions for organizing products. Better yet, you have even more organizational options within the basket itself. Dividers are an optional add-on to split the basket into sections for organizing things such as different part numbers, multiple products, and more.
In addition, steel label place cards can be attached to the outside of each container for further labeling and organizing.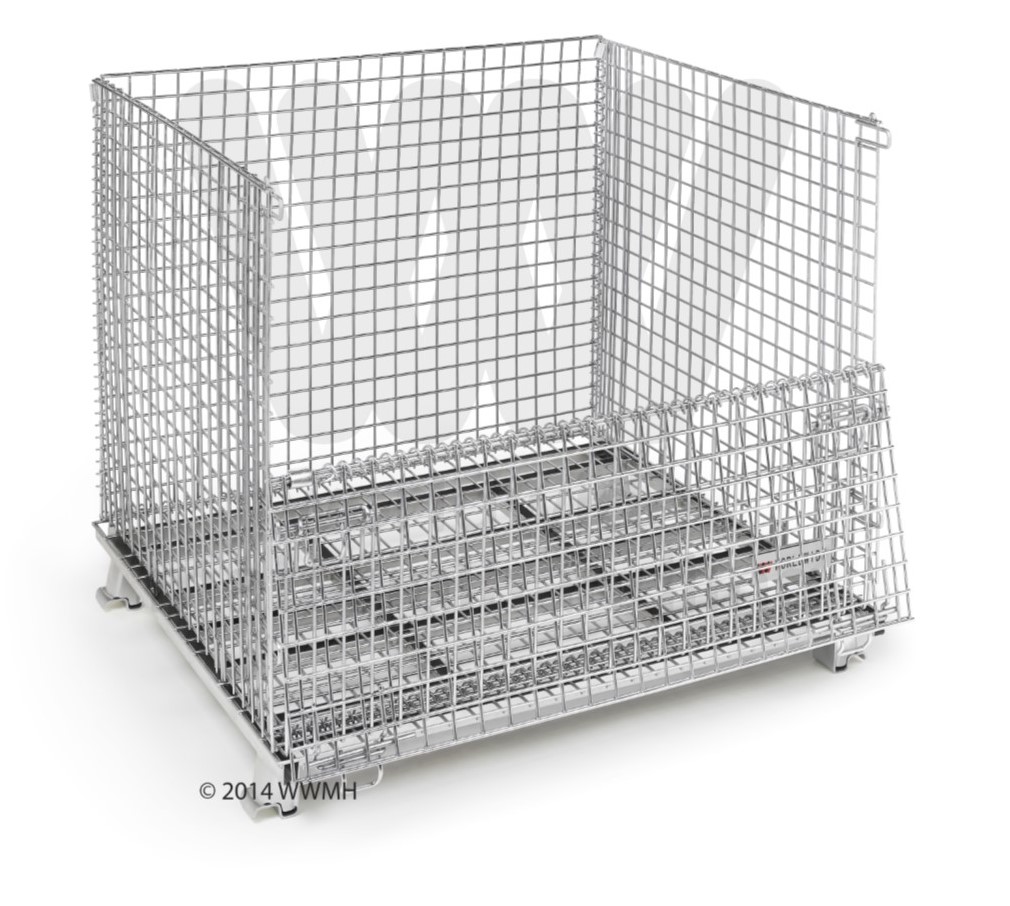 ACCESS
All Worldwide's wire mesh containers come standard with a half drop gate on one side for easy access. For even easier access, consider adding a full drop gate or a swing gate to your container.
MOVING & STORING
A popular area of customization is the base of the container. It can be modified in a number of different ways to accommodate your needs with stacking or moving.
Pallet runners allow for stable storage on top of any pallet rack shelving. If the container is constantly moving around, it might be helpful to consider adding fork pockets or fork stirrups for a safer, more stable way to move containers with a forklift. Another popular option for easy transporting is to add casters, which can be added even with the presence of other footing choices.
Still unsure of which custom add-ons will be most helpful in your operation? Contact our sales team today for a professional recommendation on which accessories will suit you best, as well as obtain your personalized quote!