COLUMN PROTECTION GUARD | WorldRAM®
The patented hybrid design of rubber elastomers and steel provides the superior impact absorption of rubber and the durability of steel into a single unit. The specially formulated, highly elastic compound, coupled with a U-shaped steel insert, reduces peak stress in a column by 72%. WorldRAM is the world's best-in-class pallet rack column protection guard and outperforms all other poly/plastic or steel designs.
DOWNLOAD SELL SHEET
Looking for solutions?
Give our sales team a call.
+1 888.650.WIRE (9473)
Safeguard your warehouse
Learn more about pallet rack protection.
LEARN MORE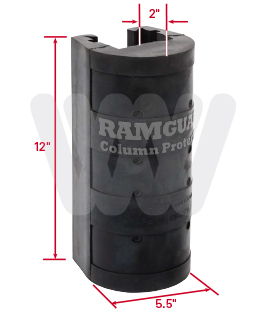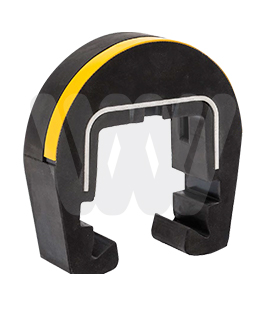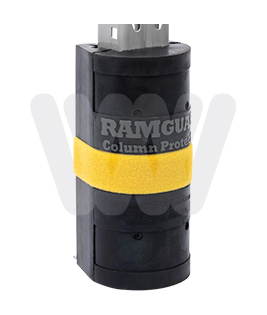 FEATURES AND BENEFITS
12" tall x 5½" wide
Fits roll-formed or structural steel columns
Easy installation; no hardware required
Absorbs more impact energy and force than other column protection guards
Protects against both front and side impacts
Fits all 3" wide and up to 3" deep pallet rack columns
Specifically formulated rubber compound provides maximum impact-absorbing qualities
Steel reinforcement withstands multiple impacts with no loss of performance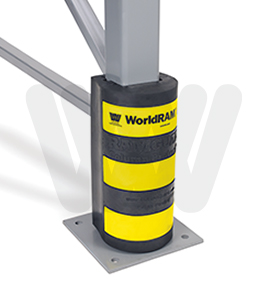 Sits on top of footplate — allowing easy installation over seismic footplates
Can be stacked to provide additional protection
Safety yellow tape (sold separately) can be added for increased visibility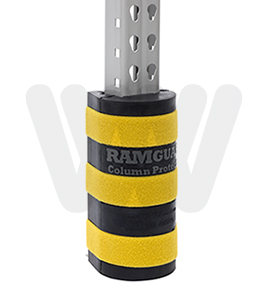 Safety yellow velcro straps (sold separately) can be added for maximum visibility
Rubber adapters are available for 1 5⁄8" deep or structural pallet rack columns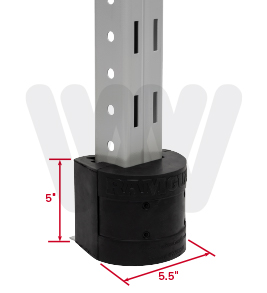 5" tall x 5½" wide
Protects against outrigger impact
Perfect solution for very narrow aisle applications